Our location in Oregon is Officially Closed!
Our Donald location is no longer open for sales. We are in full swing for the move to St. George, Utah. If you have a firearm or suppressor that is still being held for approval, we will contact you to schedule a time for it to be picked up once we receive an approval. If you need to contact us please email us at sales@richsgunshop.com as we will not be answering our phones.
History
1800's – 1979 // Re-opened 2015
Carnivals all over the world had at least one of these mechanically driven Live Fire Shooting Galleries that shot specialty low velocity live ammo.
Disneyland & Oak's Park had several Shooting Galleries that entertained not just kids, but adults too! In 1979, Disneyland changed to a more "futuristic" infrared system that brought an end to using real ammo.
Now, after more than 35 years, Rich's Gun Shop has re-created this family shooting experience! See it for yourself and be a part of history.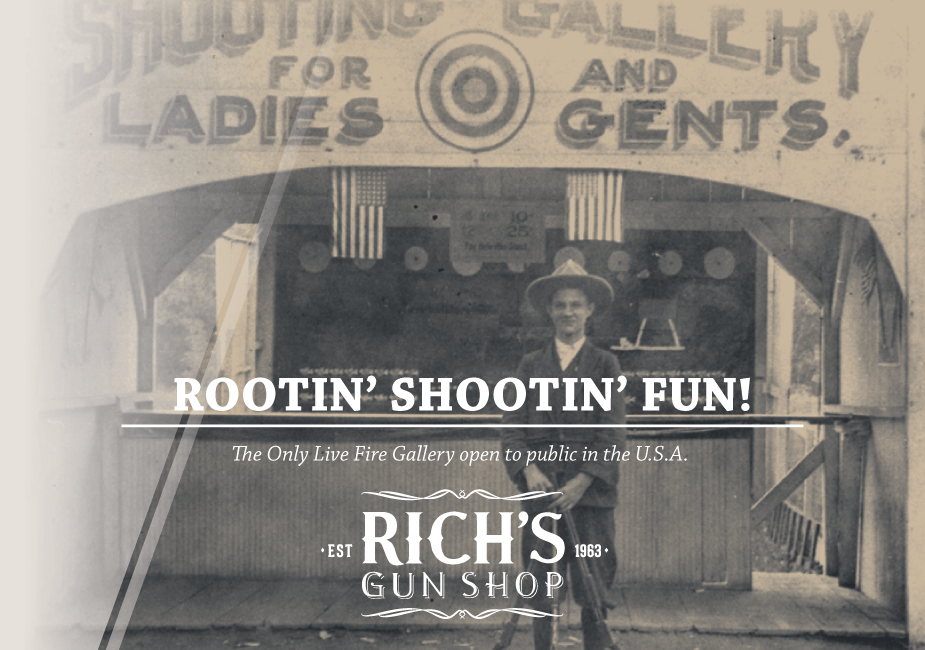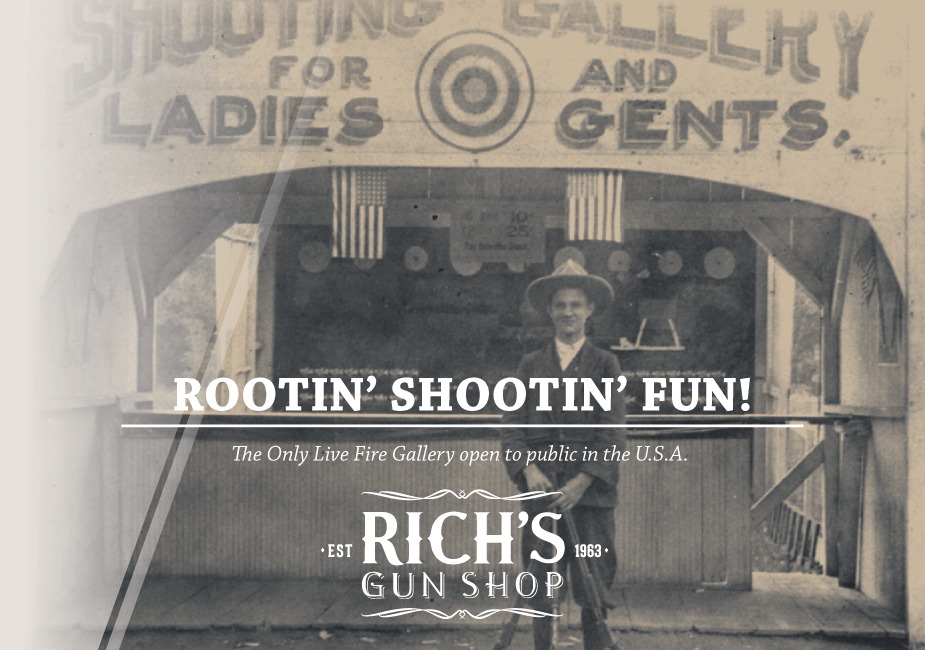 Wild West Shootin' Gallery The Wild West is back and calling your name!
Experience the world's only functioning shooting gallery accessible to the public, where live ammo is used to knock down moving targets just like in the early 1900's. The carnival atmosphere encourages family fun and friendly competitions. There is no training required for anyone 10 years and older, however we offer free instruction on gun handling and safety in the gallery. With our youth certification anyone 8 years and up can shoot in the gallery.
Come Join The Fun!
Call to Reserve Lanes for Parties or Corporate events.
503-678-2424
Frequently Asked Questions
Subscribe to our cool newsletter.